Smile Clinic Hair Transplant Turkey Review
Expert review from Tom Davis (updated 2023) + Patient reviews collected bi-weekly from:

With tons of clinics offering a hair transplant in Istanbul, it's hard to decide which service has the best reputation. Smile clinic hair transplant Turkey has some positive reviews. But, does this make them an ideal choice?

Smile Clinic Hair Transplant Turkey review content:
Smile Clinic Hair Transplant Turkey Rating
Smile Hair Clinic Review Summary
The initial publication of this review took place in July 2018, and the latest revision occurred in June 2023 to ensure its relevance and currency. If you have any comments or wish to communicate with former patients of Smile Clinic, please share your thoughts on the the Hair Back App.
An Authentic Customer Experience with Smile Hair Clinic: Step-by-Step
Our staff writer, Tom, took it upon himself to test the customer service experience at Smile Hair Clinic. Curious about the level of service provided, Tom explored the three available methods of contacting the clinic: through the website forms, chat, and WhatsApp.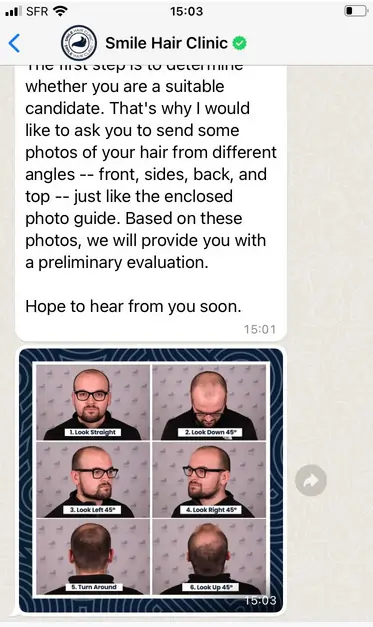 Starting with the website forms, I (Tom) noticed that they required up to six images showcasing the extent of my hair loss. However, I opted to try the chat function instead. To my disappointment, the chat was only available in Turkish. Determined to proceed, I turned to Google Translate for assistance and was prompted to leave my email address, with the assurance of a follow-up response. Seeking more immediate answers, I then tried my luck with WhatsApp.
I quickly received a message from a customer representative named Kelly, who kindly requested that I send images of my hair loss problem. Interestingly, it wasn't possible to obtain detailed price information prior to sharing the requested images. I discovered that Kelly actually worked for a third-party company that assists with the Smile Hair Clinic chat. While this setup is not uncommon, it did contribute to a somewhat impersonal initial interaction. I couldn't help but feel that Smile Hair Clinic could benefit from a more personalized first contact experience.
Nonetheless, once I provided the photos, Smile Hair Clinic responded promptly. They swiftly provided a price calculation for their mid-priced package, which involved approximately 3000 grafts.
In conclusion, my experience with Smile Hair Clinic's customer service revealed both strengths and areas for improvement. While the initial contact methods were not entirely seamless or personalized, the clinic's responsiveness and efficiency in providing pricing information were noteworthy. It would greatly enhance the customer experience if Smile Hair Clinic focused more on creating a personalized first impression.
The website of Smile Hair Clinic Turkey is reasonably helpful and clear. You can access their site and read through the information in ten languages including English. You will find well-written and thorough details about the procedure. They list the things you need to ensure during pre-operation and the stages you need to go through after that. If you want to check on the team's history and background, you can visit the About Us section. It should give you a good idea of what to expect from Smile Clinic hair transplant Turkey.
They also provide a professional hair analysis for free. Once you click the Get A Quote button on their site, they'll get back to you and ask for images of your hair from six different angles. They'll analyse and evaluate the photos before giving you the actual quote. It is a little tricky to plan out your budget without readily getting the site's price information per graft.
Top Rated Clinics in Turkey September, 2023
IdealofMeD
#1 Clinic in Turkey (4.33 / 5.00)
Asmed
#2 Clinic in Turkey (4.20 / 5.00)
Cosmedica
#3 Clinic in Turkey (4.00 / 5.00)
Pre-Operational Consultations
Smile Hair Clinic's itinerary and guide for the trip is praiseworthy. They do provide hands-on guidance for their clients. They present you with an option to reach them out via phone or WhatsApp for faster communication. If you have questions regarding the flight requirements, their FAQ has all the answers you need. They are also open to rescheduling your transplant for free in case something comes up.
Although they mention a few tips and preparations before the transplant in their site, they did not give any specific supplements you should take prior to transplant. We think customers would want to know more about this ahead of time. Additionally, pre-operational consultation is not available and there are no supplements or pre-op kits sent to clients.
Once you arrive at Istanbul airport, you will be chauffeured by an English speaking driver. You'll also be staying comfortably in lavish accommodation near the clinic. These extra services are in all of Smile Hair Clinic transplant packages.
The provison of a luxury all-inclusive package is great to see. However, the clinic only provide a two night stay. Anything beyond that will incur extra charges for some packages. Unlike other clinics, they're not offering a third day stay for you to rest after the operation. Extending your stay will incur additional charges. This is a shame, as we think three nights is necessary.
Before the operation, a blood test is necessary. You will go through this test upon your arrival to the administration of local anaesthesia. Although, we think that it would have been better if you underwent the blood test immediately once you arrived. That way, any problems regarding your health and condition are handled right away.
Smile Hair Clinic has a modern and elaborate facility. It's obvious how much thought they've put into making their clients feel at ease and comfortable during the entire transplant procedure. They use high-technology devices during the transplant that guarantees seamless surgery. The overall sanitation and sterilization of operating equipment is obviously a priority.
At Smile Hair Clinic, all hair transplant surgeries are performed in a hospital setting. Regardless of what package you've chosen, a medical doctor will supervise the entire operation. Although serious risks are very unlikely to happen during this kind of procedure, knowing that medical support is within reach is always good.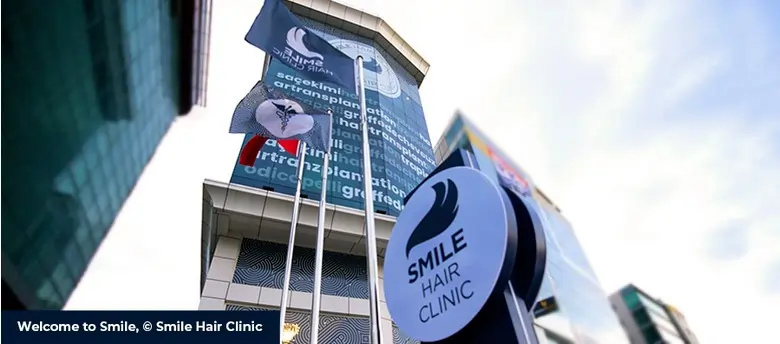 Surgery & Doctor Involvement
All operations are performed by medical doctors in a hospital setting. In addition to that, Dr.Mehmet Erdoğan, a well-known reputable hair transplant surgeon, will do the surgery will oversee your case and the doctors performing the proccedure. His achievements and experience are enough for him to be considered a veteran in this field.
Smile Hair Clinic was off to a great start in terms of their additional services. They have recommendations as to how you should take care of your hair during post-operation on their site. But they missed out on more vital inclusions. For instance, their aftercare consultations are limited and have barely reached the minimum. Smile Hair Clinic did not use to include the post treatment products in the price but as of June 2023 they state that this is include in all 3 price packages.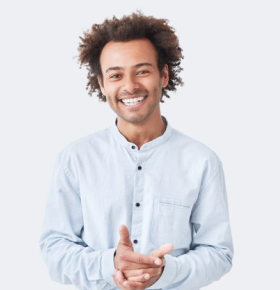 We Rate Smile Hair Clinic
Sure, Smile Hair Clinic website is a reliable reference. Their blogs and FAQs provide helpful inputs and answers. However, their unclear pricing list for their services is a major drawback. They have 3 price packages listed in ther site, but no details regarding the number of grafts included in each package. The need to contact them to ask for a quote ia also inefficient and time-consuming. But, it is to be expectd from many hair transplant clinics.
We cannot disregard their effort in making their clients comfortable and at ease during the whole stay. It's great that the Smile Hair Clinic prepares transportation and accommodation so patients have one less thing to worry. The main selling points to Smile are their lead doctor, and the fact that procedures are carried out in a hospital. On the downside, their pre and post operative care is not adequate in our opinion, and you could be asked to foot the bill for aftercare products.
Procedure wise, we trust that the Smile Hair Clinic transplants are going to be successful. With Dr.Mehmet Erdoğan, there's no doubt he is an expert in this area. His presence and supervision during the surgery along with the high-end technology they use, it's a strong enough assurance of an excellent outcome.
Get a free hair loss report today and make sure you get fair offers from clinics
What do others think about

Smile Hair Clinic?
Smile Hair Clinic Patient Reviews
4.9 out of 5 stars (based on 1800 reviews)
Gran experiencia
Todo fueron facilidades, desde la recogida en el aeropuerto hasta la operación, gran equipo y gran organización.
24 years old
I'm Abdullah 24 years old, I had a transplant 4 days ago in this clinic and I would definitely recommend this clinic to anyone looking for a transplant in Turkey. The team from the doctor to the technicians to the receptionist were all friendly and understanding. The facilities in the clinic and the operating room were clean and comfortable. The services provided were more than enough you really don't need anything else since almost everything is provided by the clinic, My only recommendation is to stay for an extra day since your head may not be washed the following day of the procedure depending on your case.
Experience of hair transplant with Smile
I have just got back from having a hair transplant with Smile. Me and my friend traveled from England together to get the procedure.
1 year later
It's been 1 year and I'm very happy with the results so far. The distribution of the hairs were very well planned for the amount of grafts I had available.
My personal experience
So, I have no negative comments to make about this clinic.
Smile
Everyone at Smile were very friendly and accommodating. The procedure itself was painless after the small stings for the anaesthesia. I had my procedure at the start of September 2023 so it's still too early to talk about the results. I'm told it takes 12-18 months for the new hair to be revealed. So far I am happy with the healing process and aftercare team have been very knowledgeable.
Perfect place!
Everything was very nice. I have recieved amazing help and have been taken very good care for. And i really like that you have this chat following up pasients! Its so good the customer service from smile hair clinic! I would very much recommend this clinic!😁
Outstanding
Smile clinic are true professionals with their work. I am really satisfied with my procedure there, and will definitely recommend them to many people
Kind and professionnal team
I'm super grateful for everything these…
I'm super grateful for everything these guys have done for me! The support from the start has been amazing. From day one, the communication was excellent, the team ensured I was fully engaged and prepared for every step of the way.
Transformative Hair Transplant Experience at Smile Clinic: A Patient's Perspective
When I first entered Smile Clinic, I was immediately struck by the professional and welcoming atmosphere. The staff were friendly and reassuring, which immediately put me at ease.
I am very unsatisfied with the botched…
I am very unsatisfied with the botched jobs performed with very obvious scars on the left and right sides of the donor area, and the result after 18 months still shows patches of bald areas on top of my scalp which contradicts to what I was told by the doctor that the operation will fix everything and I do not have to revisit.
Leave your own Smile Hair Clinic review
Get a free hair loss report today
Smile Hair Clinic Turkey
Background Information
Smile Clinic hair transplant Turkey is done by Dr.Mehmet Erdoğan
Dr.Mehmet Erdoğan is not only a surgeon, but he's also one of the founders of this Smile Hair Clinic. He is considered remarkable for his expertise in Follicular Unit Extraction (FUE hair transplant) technique. Since 2013, he's been actively participating in various hair restoration operations not just in Istanbul but all over the world. Aside from surgeries, he's also been practising other medical alternatives and treatments to provide effective solutions for hair loss. His association with other world-renowned hair specialists, surgeons, and trichologists does create a positive reputation for Smile Clinic.
Aside from Dr Mehmet Erdoğan, Dr Gökay Bilgin is also one of the biggest reasons to trust Smile Hair Clinic, who specialises in hair mesotherapy. This aftercare treatment is often overlooked but it can optimise your hair transplant result as it increases the blood flow to the scalp. Typically the procedure is carried out after your hair transplant operation. Smile Hair Clinic revolves around these two highly sought after professionals. The clinic also provides a team photo of other health professionals, adding further credibility.
Before and After Pictures
Smile Hair Clinic Turkey Results And Before and After Pictures
If you are looking for before and after images, they have a bunch of collaged photos posted on their social media. On their website are linked videos too. The videos appear to be an episode on BBC and Nord TV featuring the clinic's services. There are snippets of Smile Hair clinic Turkey reviews presented as well, along with their average trust score.
Getting a Hair Transplant in Istanbul Was Never Easier
Smile Hair Clinic Turkey Transplantation Methods & Treatments
Smile Hair Clinic specializes in Micro FUE methods. A process of harvesting follicular units/grafts from the donor area using micromotor. This procedure is a highly extensive method that'll take upto 8 hours to complete under local anaesthesia. This technique is suited for patients with severe hair loss and gives natural and healthy results.
Aside from Micro FUE, they also offer DHI or Direct Hair Implant type of hair transplant. This method, on the other hand, is done with an implanter pen injector. However, this method carries a higher cost. Smile also offer other services like hair treatment with mesotherapy, and transplant for eyebrows, body hair, and beards.
Smile Hair Clinic Turkey Cost of Hair Transplants, Available Packages And Extras
There are currently (June 2023) 3 Smile Hair Clinic Packages listed on their site: Gold (€2390), Platinum (€3290), and Diamond (€4290). However, the price information is not very clear nor are the number of grafts included in each package listed on the site.
Although they indicate inclusions of the services, you will have to directly contact Smile Hair Clinic Turkey for the exact pricing related information. They will give you the quote after they evaluate your hair condition. We think it would have been better if they at least put estimates for customers to have ideas of the pricing range. Here are some of the inclusions in their package deal:
You could take advantage of these inclusions regardless of what package you chose. Transportation is also available; they'll take you to your accommodation from the airport and chauffeur you to the clinic. However, these stay is limited to two days. We think this timeframe is too short and patients are not given enough time to recover before the flight home. We expect more from a good hair transplant Turkey package.
Be the first to grab our all-new e-book
Before you can truly commit to a hair transplant it is important to understand hair loss. Together with the experts at IdealofMeD, we wrote an e-book explaining everything you need to know about hair loss. From hair loss causes to practical tips on how to deal with hair loss and the best hair loss products.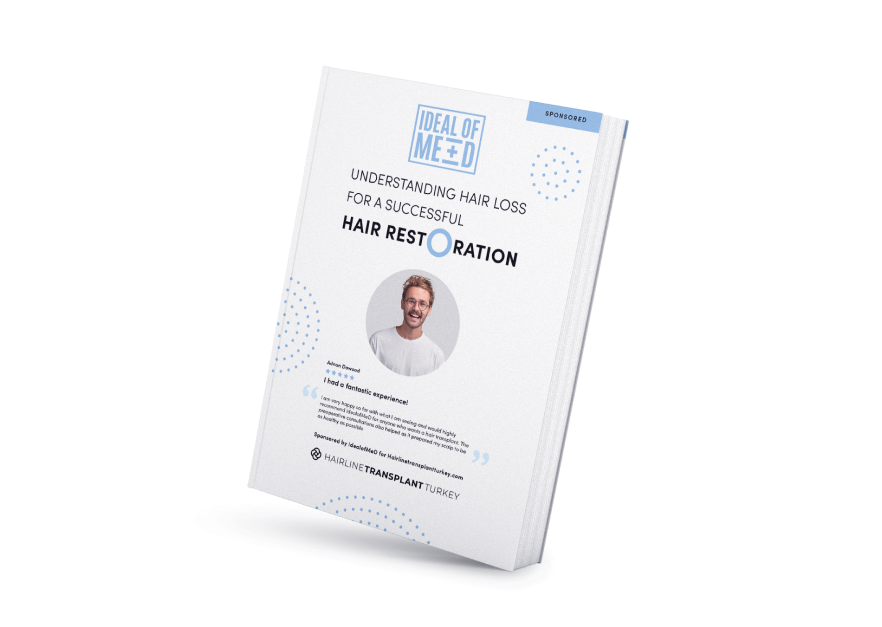 Yes, you can follow Smile Hair Clinic Turkey on Instagram. Their username is @smilehairclinic. Feel free to direct message them for any inquiries and questions relating to their services.
Yes, they perform surgeries in a fully equipped hospital setting. There are nurses, medical support, and specialists that will monitor the operation to ensure safety and success.
Yes, Smile Hair Clinic Turkey does have an A-license that's regulated by the Turkish Ministry of Health. The surgeons and staff are also professionals and accredited in their respective fields.
Contact Hairline Transplant Turkey
Our team of experts are always here to help you. You can call us or fill the contact form for any questions about hair transplantation cost or procedure. We are more than happy to assist you. You can also leave your contact information, and we'll give you a call.
Let us answer your questions
Last updated in Aug, 2023