Expert review from Tom Davis (updated 2023) + Patient reviews collected bi-weekly from:

HLC Clinic Istanbul is one of the specialist centres for a hair transplant in Istanbul and Ankara. The clinic is run by Dr. Özgür Öztan, who is a pioneer of the FUE technique in Turkey, being one of the first to perform it in the country.

HLC Clinic Istanbul review content:
HLC Clinic Istanbul Review Summary
This review was first published in July 2018, with the most recent update performed in August 2023 to maintain its relevance and up-to-date information. Should you have any remarks or desire to connect with past clients of HLC Clinic, kindly express your thoughts through the Hair Back App.
Our Experience with HLC Clinic: Step-by-Step
Our staff writer, Tom, embarked on a mission to evaluate the customer service at HLC Clinic in Istanbul. Driven by curiosity, Tom delved into the clinic's responsiveness through three distinct channels: the website forms, direct phone number contact, and WhatsApp communication.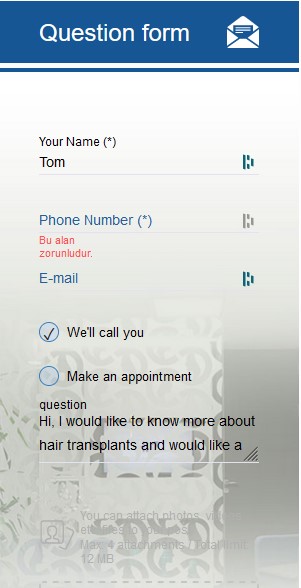 Beginning with the website forms, my attention was captured by their stipulation for up to six images that depict the extent of my hair loss. The contact form on the HLC Clinic website is conveniently accessible. However, the response time proved protracted for my liking (I waited a full working day), prompting me to resort to reaching out via phone and WhatsApp.
Opting for direct phone communication emerged as the most effective choice with this clinic. A cordial operator addressed my queries, yet insisted on the submission of images before furnishing any price indications beyond the standard rate of 2.7 euros per graft. This price does strike me as quite substantial. For anyone looking for an affordable hair transplant Turkey package there are better options.
The HLC Clinic Turkey website is full of useful information about the clinic, the procedures they offer and the varying hair transplantation methods. The content is well-written in English and gives the impression of a reputable clinic. Prospective patients can get a free hair loss consultation to discuss their case in more detail with a doctor at HLC Clinic Istanbul. This is something that a number of other clinics often charge for, so it's great that it is free.
You will find out everything you need to know about the staff at the clinic on the website, from the Medical Director right through to the nursing team. It's always good to put a face to the people that will be taking care of you, and makes the booking process that bit better. There is also a clear pricing list available which is something quite rare in this industry, so we'll go through the specifics of that later in the pricing section.
Top Rated Clinics in Turkey September, 2023
IdealofMeD
#1 Clinic in Turkey (4.33 / 5.00)
Asmed
#2 Clinic in Turkey (4.20 / 5.00)
Cosmedica
#3 Clinic in Turkey (4.00 / 5.00)
Pre-Operational Consultations
After booking your treatment, you're provided with a detailed travel itinerary which makes the process much easier. By giving you this information, the clinic gives you more chance to prepare for your procedure instead of fretting over travel plans. There aren't many other pre-op perks with the HLC Clinic though, unfortunately.
None of your pre-op consultations are included, should you need them, and you won't be provided with a pre-op kit, either. You will receive no medical or nutritional advice before your procedure, and a lot of this is down to you doing your own research and arriving to the clinic well prepared.
Starting with the positives, HLC Clinic provide patients with an English-speaking driver and coordinator to settle you in upon arrival. This is much better than the alternative option of needing a translator.
That said, one of the biggest benefits to getting your hair transplant done in Turkey is that you're usually provided with 5-star accommodation as part of your package. Although the clinic does provide somewhere to stay, there's no information given as to where. The pictures on the website look satisfactory, but certainly not 5-star, which means it falls short of the standards we have come to expect.
The length of the stay included in the price also isn't specified. It's important to know this as it will tell you how much recovery time you will have before needing to fly home, or move to alternative accommodation. It's quite a big detail to exclude from the procedure overview.
While being treated at HLC Clinic you are guaranteed to be comfortable, as they offer ergonomic chairs and beds designed for optimum rest and recovery. The facility itself is a clinic dedicated to only hair transplant services. Specialising isn't a bad thing, but offering a wider range of aesthetic services gives the impression of a more established and professional clinic.
As the facility is not a hospital, there is no A-License from the Turkish Government. This is a nice thing to have, but isn't a necessity, and shouldn't be an influencing factor in deciding whether to be treated there or not. What it means is that if you had a rare reaction you'd be moved to a hospital.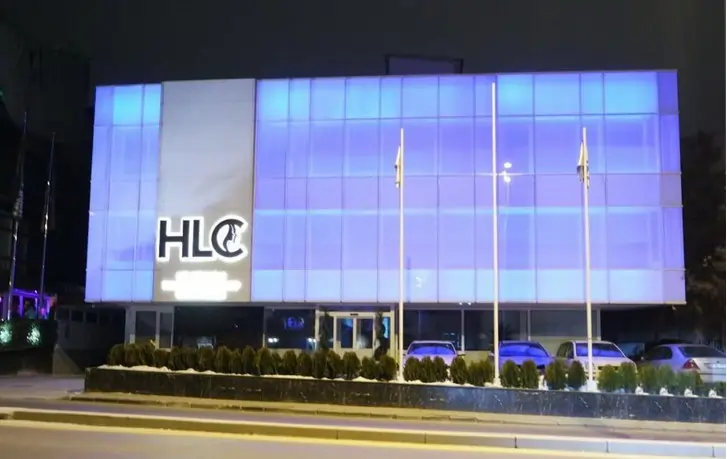 Surgery & Doctor Involvement
The Medical Director at HLC Clinic is Dr. Özgür, a very well known name in the Turkish hair transplant industry. He's recognised as one of the very first doctors in Turkey to use the FUE technique, so you really couldn't be in better hands. He founded the clinic in 2002 and has been a huge part if its success since.
Despite a really good start, the HLC Clinic aftercare services do not meet the same standards. Starting with affordability, patients are only given the choice of paying for their procedure in full, and we much prefer to see some flexible financing options for varying budgets. This makes the procedure accessible to everybody that needs it. More importantly, there are also no aftercare products provided, like medications or shampoos, so you will be expected to foot the bill for these separately to your procedure cost.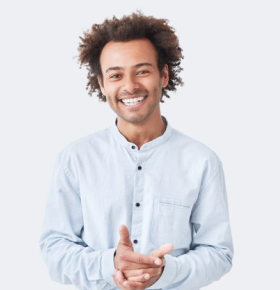 We Rate HLC Clinic Ankara
Having looked at all of the above aspects, we have awarded HLC Clinic with an overall score of 2.33 out of 5. Their booking process and initial first impressions are fantastic, and we think you will feel the same way.
The HLC Clinic staff and doctors are also impressive, as well as the sheer level of information available about different procedures and techniques. The clinic lets itself down markedly with the lack of aftercare processes. We don't want patients to feel left to fend for themselves after their hair transplant, and it feels this way with HLC.
Overall, there are many things that HLC clinic do very well, and we can see why they have become so popular with foreigners flying to Turkey for a transplant. There are significant areas for improvement, though, and the score of 2.33 reflects the fact that the clinic is far from perfect.
Get a free hair loss report today and make sure you get fair offers from clinics
Get a free hair loss report today
HLC Clinic
Background Information
Are HLC Clinic hair transplants done by Dr. Özgür ?
Making up the team at HLC Clinic is Dr. Özgür Öztan and a number of other consultants and doctors. All hair transplantation procedures are carried out by, or overseen by Dr.Öztan. So although there's no guarantee that you will be treated by him directly, Dr. Öztan will always be involved in the process as the clinic's Medical Director. This will maintain the high standards that HLC promise and ensure consistency across all hair transplant techniques.
Other vital members of the HLC Clinic team include Gökhan Dogan, the Head of Business Development, and Mrs. Özge whose artistry is behind the hairline design and consulting. Mrs. Özge works closely with the patient to discuss the desired result and provides valuable advice about what looks natural and what doesn't. There are also a number of other nurses and support staff listed on the HLC website, making for a great team of hair transplantation specialists.
Before and After Pictures
HLC Clinic Istanbul Results And Before and After Pictures
HLC Clinic Turkey reviews can be read on their website, including real patients that have been treated at the clinic. There are also many before and after pictures and videos available, including full case studies and results. This is a great place to start if you're thinking about visiting HLC.
Getting a Hair Transplant in Istanbul Was Never Easier
HLC Clinic Istanbul Transplantation Methods & Treatments
The HLC Clinic treatments tend to focus almost entirely on the FUE hair transplant method. This makes perfect sense because of Dr. Özgür Öztan's specialities in the field, and it's also widely recognised as the best and most modern technique to use. The only drawback to this is that patients aren't given multiple options, so you will need to decide that you want the FUE technique beforehand.
The clinic specialises just in hair loss and hair transplantation, with no other aesthetic procedures carried out. Other treatments include facial hair transplants, eyebrow transplants and other body hair transplants, all carried out using the FUE technique. The clinic accommodates both men and women, and cases ranging from mild to the most severe.
HLC Hair Loss Clinic Prices, Available Packages And Extras
The pricing methods at the clinic are unique, as they quote a price by graft, not as an overall cost for the procedure. The most popular option is the FUE with full shaving, costing €2,70 per graft. The HLC hairline clinic cost for the non-shaving alternative is €3 per graft. All body hair transplants, including facial hair, are also €2.70.
The all inclusive package with HLC includes your hair transplant and all aspects of travel and hotel in Turkey. This all inclusive pricing means that you can avoid any additional costs for your comforts, and makes it much easier to budget for your procedure. There are no upgrade options available.
Reviews from former patients
HLC Clinic Turkey Reviews From Former Patients
Currently, HLC Clinic Turkey lacks any reviews on Trustpilot, encompassing both fue-hlc.com and hlc.com. Reviews are available on platforms such as BelliCapelli, Alopezie, and the International Hairloss Forum. Nonetheless, a substantial portion of these reviews are dated back to 2020 and earlier.
Similar to our own observations, users often perceive the prices at HLC Ankara to be on the higher side. The outcome images present naturally appealing results, and the majority of past patients on the aforementioned forums appear content with the achieved results. Negative reviews for HLC Ankara are notably scarce in our findings.
Be the first to grab our all-new e-book
Before you can truly commit to a hair transplant it is important to understand hair loss. Together with the experts at IdealofMeD, we wrote an e-book explaining everything you need to know about hair loss. From hair loss causes to practical tips on how to deal with hair loss and the best hair loss products.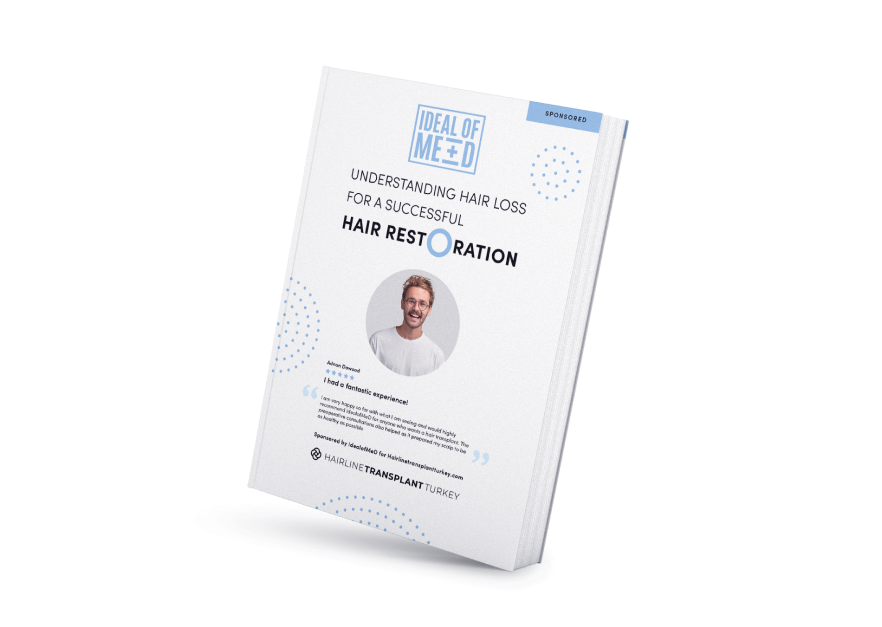 Contact Hairline Transplant Turkey
Our team of experts are always here to help you. You can call us or fill the contact form for any questions about hair transplantation cost or procedure. We are more than happy to assist you. You can also leave your contact information, and we'll give you a call.
Let us answer your questions
Last updated in Aug, 2023