Pura Vida Medical Tourism Turkey Reviews
Expert review from Joanna Okedara-Kalu (2023) + Patient reviews collected bi-weekly from:

Are you considering medical tourism in Turkey and came across Pura Vida Medical Clinic? In this review, we'll provide you with an expert analysis of this clinic's offerings, communication, and overall transparency. Join us as we look into what Pura Vida Medical Clinic has to offer and whether it's a reliable choice for your medical needs.

Pura Vida Medical Clinic Content:
Pura Vida Medical Clinic Rating
Pura Vida Medical Turkey Reviews Summary
This review was published in September 2023. We have also added user reviews and the possibility for you to leave your review directly. If you wish to engage with former patients of Pura Vida Medical Clinic Turkey, share your thoughts on the Hair Back App.
Experience With Pura Vida Medical Clinic: Step-by-Step
When we took a stroll through the Pura Vida Medical Clinic's website, it felt a bit like navigating a maze. It took us seven pages of scrolling to finally grasp what they were all about. Curiously enough, there was a conspicuous absence of any mention of hair transplants in Turkey or cosmetic surgery procedures. It left us wondering what exactly they had up their medical tourism sleeves.
One thing we did manage to deduce is that Pura Vida Medical Clinic specializes in offering medical tourism packages for folks from foreign lands seeking medical procedures in Turkey. That much was clear from their website – albeit the only clarity we found.
However, our quest for information took us to their Facebook page. Lo and behold, there we stumbled upon some hair transplant before-and-after photos, along with some tantalizing posts about free consultations. It seemed promising, but there was one little hiccup – no details about how to book the procedures or even a link to delve deeper into the world of hair transplantation.
Now, let's talk about reaching out to them. We hunted for a WhatsApp button or some means of contact. Our first WhatsApp encounter brought a language barrier surprise – the placeholder text wasn't in English. The initial chat inquiry left us being asked if we spoke Russian. An interesting choice for a clinic assisting foreign folks, right?
Fortunately, we were eventually redirected to an English-speaking assistant. However, it did raise an eyebrow or two. If you're catering to international clients, isn't it reasonable to expect that your customer support can speak English fluently?
But here's where things took a rather perplexing turn. The WhatsApp Business details provided belonged to another hair transplant clinic in Turkey – Dr. Bircan Clinic. It felt like a case of mistaken identity in the digital realm.
Once the English-speaking assistant chimed in, we tried to unravel the web of confusion. However, they seemed more inclined to nudge us towards scheduling a consultation with Dr. Bircan than clearing up our confusion. We decided to roll with it and set up a consultation, but then something utterly baffling happened – radio silence from their end. No response, nada.
Undeterred, we scoured their website for another means of communication and unearthed a contact form. Eagerly, we filled it out, fingers crossed for a response. Alas, it seemed the void of response had swallowed our inquiry whole.
The big question remains – Is this the medical tourism partner you'd trust with your hair transplant in Turkey journey? We still have our fingers crossed.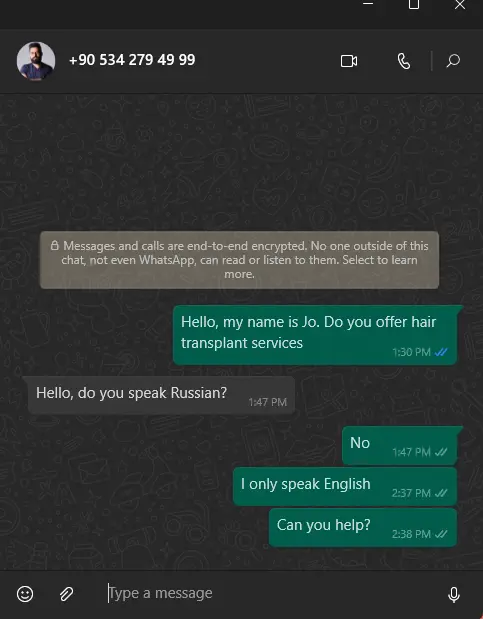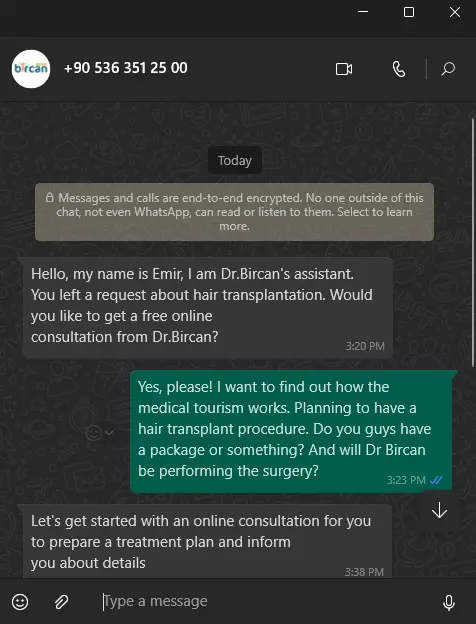 As for their booking process, the only concrete piece of information we can offer is that they provide a free consultation for hair loss. However, here's the twist – we stumbled upon this tidbit only after reaching out to them via WhatsApp. It still leaves us wondering if Pura Vida Medical Tourism Turkey is also moonlighting as Dr. Bircan Hair Transplant Clinic.
On their website, they do have a 'Book an Appointment' form. But here's the catch – it pretty much stops right there. 
Our attempt to extract more juicy details about the hair transplant procedure in Istanbul via WhatsApp yielded nothing but silence. Well, at least as of the time we penned down this review. If there are any developments on this front, rest assured, we'll be updating this review pronto.
Even if Pura Vida Medical Clinic primarily operates as a medical tourism organization, we'd expect to find a breadcrumb trail of information. 
Something about the hair transplant clinics in Turkey they've partnered with, perhaps a glimpse into the minds of the doctors they collaborate with, insights into how they meticulously match a doctor with each patient or even the semblance of a treatment plan. But alas, it's as if we've entered a data black hole – nothing to be found.
Top Rated Clinics in Turkey September, 2023
IdealofMeD
#1 Clinic in Turkey (4.33 / 5.00)
Asmed
#2 Clinic in Turkey (4.20 / 5.00)
Cosmedica
#3 Clinic in Turkey (4.00 / 5.00)
Pre-Operational Consultations
At the time of writing this review, we couldn't get clear information about their pre-operational processes. Now, we're not here to paint all medical tourism agencies with the same brush, but let's just say, if you were comparing, Hermes Clinic appears to be more forthcoming with their pre-surgery processes.
To be fair, during our virtual tête-à-tête on WhatsApp and a brief perusal of their Facebook page, they did throw the term "pre-operational consultations" into the mix. So, it's quite likely that they do offer some form of pre-surgery guidance. 
If you're expecting a comprehensive guide or even a breadcrumb trail of information about their pre-operational process, well, that's the missing piece of the puzzle.
As for what happens when you land in Turkey, well, that's another puzzle with missing pieces. Unfortunately, we couldn't dig up much on this front either. 
But here's a breadcrumb we found on Facebook – it appears that Pura Vida Medical Clinic might throw in some enticing perks like free stays in fancy 5-star hotels and VIP transfers. Sounds pretty sweet, right?
However, hold onto your hat because there's a twist. We can't vouch for the accuracy of this information, so take it with a pinch of skepticism. 
If it does turn out to be true, then brace yourself for a potential plot twist – you might be indirectly footing the bill for that luxurious 5-star accommodation through your overall package cost. Sneaky, right? But for now, this is the extent of what we could unearth about their arrival and accommodation offerings.
Since we could not find information about Pura Vida Medical Clinic's partner hair transplant in Turkey hospitals, it is difficult to ascertain anything about their facilities or if they have an A-license.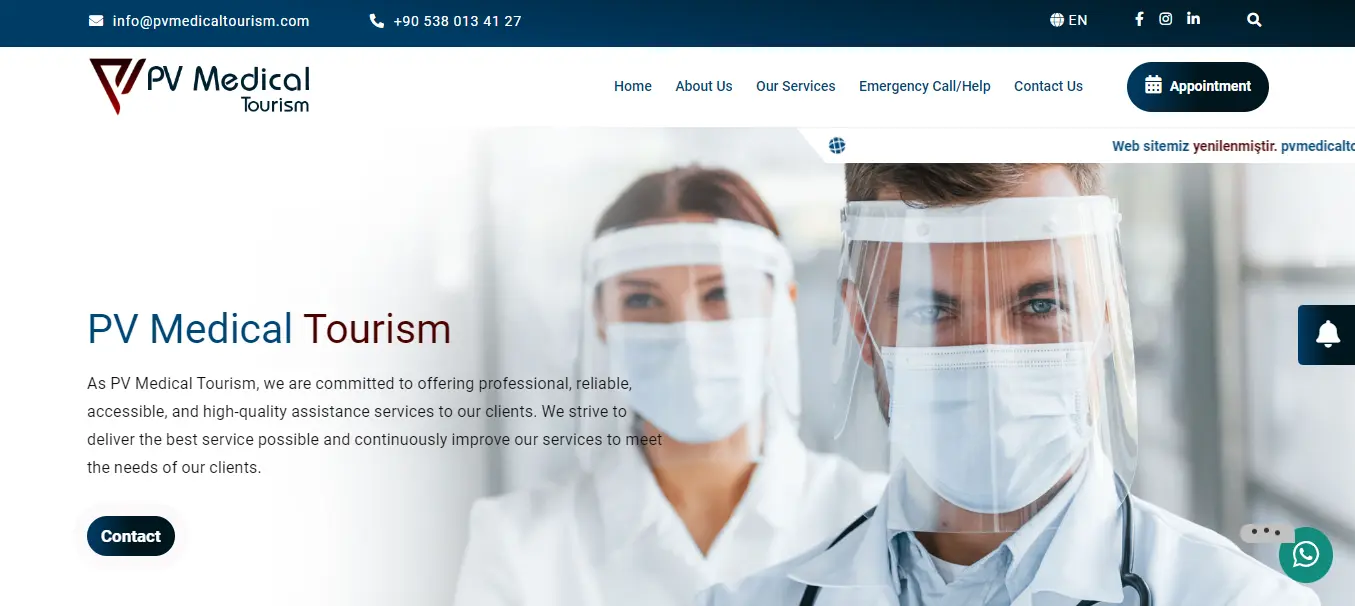 Surgery & Doctor Involvement
The Pura Vida Medical Clinic also has no information about its surgical team. However, their Facebook page mentions that they use local anesthetics, not needleless anesthetics. But, it is worth mentioning that this is still dependent on the partner hair transplant clinic.
There was also no information about Pura Vida Medical Clinic hair transplant aftercare procedures.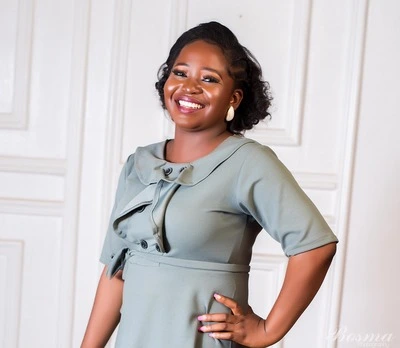 We Rate Pura Vida Medical Clinic Turkey
Pura Vida Medical Clinic in Turkey presents a perplexing puzzle. On one hand, their website left us scratching our heads, with an initial lack of clarity about their services. 
It took quite a bit of scrolling to even stumble upon any mention of hair transplants or cosmetic surgeries. The booking process proved equally elusive, with a disjointed experience that raised questions about their organization.
While their Facebook page hinted at hair transplant offerings, details were sparse, and contacting them led to a confusing encounter with a language barrier and a potential mix-up with another clinic. The absence of comprehensive information about their team, partnered clinics, and treatment processes further clouds the picture.
Moreover, it's unclear whether Pura Vida Medical Clinic consistently employs local anesthetics or relies on the partner clinic's preferences. This adds an extra layer of uncertainty for potential patients.
In summary, Pura Vida Medical Clinic appears to be lacking in terms of transparency and effective communication. Prospective clients may find it challenging to navigate their services and gain a clear understanding of what to expect. For those seeking medical tourism options in Turkey, there may be more reliable and transparent alternatives available.
Get a free hair loss report today and make sure you get fair offers from clinics
What do others think about

Pura Vida Medical Clinic Turkey?
Pura Vida Medical Clinic Patient Reviews
0 out of 5 stars (based on 0 reviews)
There are no reviews yet. Be the first one to write one.
Leave your own Pura Vida Medical Tourism Turkey Reviews
Get a free hair loss report today
Pura Vida Medical Clinic
Background Information
Pura Vida Medical Clinic Team
Just like the other key aspects of this review, we couldn't find any information about Pura Vida Medical Clinic Istanbul's team. 
Before and After Pictures
Pura Vida Medical Clinic Turkey Before And After Results
Now, this we could find! There are a few hair transplants before and after photos on Pura Vida Medical Clinic's Facebook page.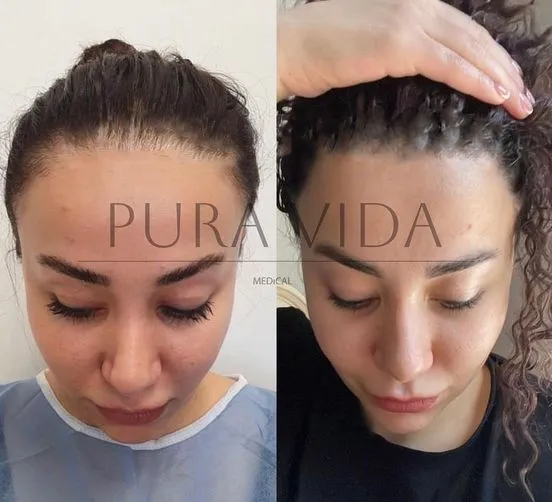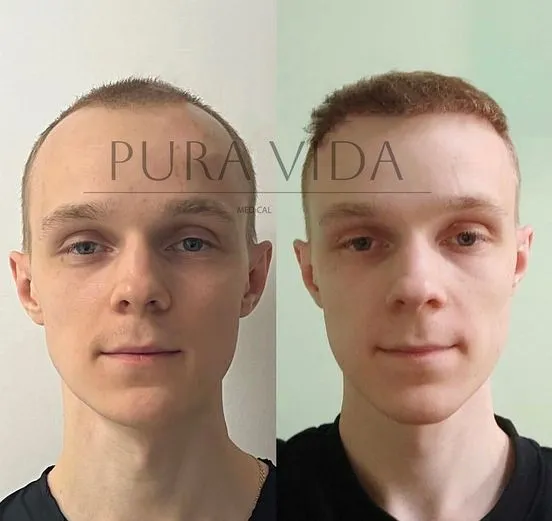 Getting a Hair Transplant in Istanbul Was Never Easier
Pura Vida Medical Clinic Turkey Methods and Treatments
There was also no information on their hair transplant treatment methods or procedures.
Pura Vida Medical Clinic Hair Transplant Cost and Packages
Despite our research, we couldn't find any information about Pura Vida Medical Clinic's hair transplant cost and packages.
Be the first to grab our all-new e-book
Before you can truly commit to a hair transplant it is important to understand hair loss. Together with the experts at IdealofMeD, we wrote an e-book explaining everything you need to know about hair loss. From hair loss causes to practical tips on how to deal with hair loss and the best hair loss products.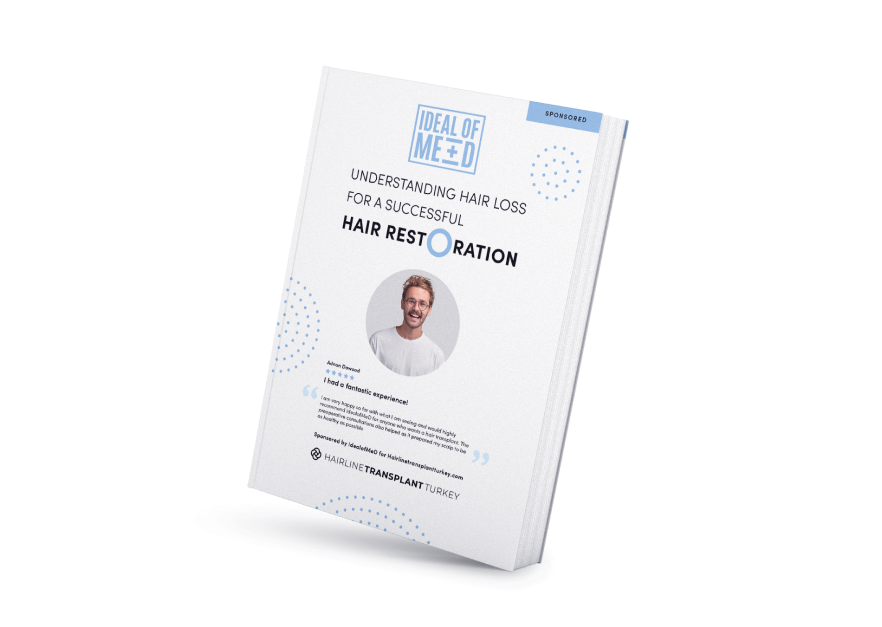 Yes, Pura Vida Medical Clinic is on IG. They also have Facebook, TikTok, and LinkedIn accounts
We don't know for certain if Pura Vida Medical Clinic performs any surgeries since they are a medical tourism company. 
Contact Hairline Transplant Turkey
Our team of experts are always here to help you. You can call us or fill the contact form for any questions about hair transplantation cost or procedure. We are more than happy to assist you. You can also leave your contact information, and we'll give you a call.
Let us answer your questions