Expert review from Sarah Larson (updated 2023) + Patient reviews collected bi-weekly from:

Atraxia Clinic offers a range of services, including pre-operational consultations, surgery, aftercare, and more. In this article, we will provide an in-depth review of Atraxia Clinic, highlighting the various aspects that make it the best choice for your hair transplant in Turkey.

Atraxia Clinic review content:
Atraxia Clinic Review Summary
This review was originally published in September 2023 and has been updated in November 2023 to ensure its relevance and accuracy. We have also added user reviews and the possibility for you to leave your review directly. If you wish to engage with former patients of Tecnifue International, share your thoughts on the Hair Back App.
Our Experience with Atraxia Clinic Turkey: Step-by-Step
Atraxia Clinic is a hair transplant clinic located in Turkey. The clinic offers a range of services, including pre-operational consultations, surgery, aftercare, and more. I started this review by visiting the website and trusted review sites.
My first impressions of Atraxia Hair Clinic in Istanbul are mixed. The website is good, although lacking in a lot of areas. There is a cause for concern when we looked at Atraxia Clinic hair transplant reviews. It has a score of 3.1 on Trustpilot from 3 reviews. There are 5 star reviews on the website that take you to Google Maps.
Under the hair transplant section, I found some basic information regarding the FUE, Sapphire and DHI techniques that they use. There is a little more information under the blog section. When I visited there were 4 blogs, which appeared more like one-paragraph answers to questions potential clients may have.
I received a WhatsApp almost immediately. The process starts with them asking some general information about yourself and your medical history. They were not willing to give any information without me providing the pictures they requested. I was however, able to find some information about what the package consists of on the website, which we have included in the "Costs and Packages" section of this review.
The booking process at Atraxia Clinic is simple and convenient. Patients can easily schedule their appointments through the clinic's website "Contact Us" form or by email. The website is in English and easy to navigate. In the About Us section, the names and pictures of the doctors are shown, along with an option to send a message to whoever you choose.
There are three Atraxia hair transplant options; Follicular Unit Extraction (FUE), Sapphire Technique, and Direct Hair Implantation (DHI). There is information about the different techniques. We were unable to find any information about cost on the website, so used the contact form to contact them.
Top Rated Clinics in Turkey December, 2023
IdealofMeD
#1 Clinic in Turkey (4.33 / 5.00)
Asmed
#2 Clinic in Turkey (4.20 / 5.00)
Cosmedica
#3 Clinic in Turkey (4.00 / 5.00)
Pre-Operational Consultations
Before undergoing a hair transplant procedure at Atraxia Clinic, patients will have a pre-operational consultation via a video chat. During this consultation, the consultant the patient's scalp pictures, discusses their expectations and desired outcomes, and provides personalised recommendations. 
After this, the consultant will recommend the best technique to be used and the number of grafts to be transplanted. Advice for do's and dont's will be given, including lifestyle changes and medication and multivitamin advice. Your itinerary will also be provided. 
Traveling to a different country for a medical procedure can be daunting. To ease the process for their patients, the clinic offers assistance with hotel accommodation, as part of the hair transplant package. A dedicated team is available to provide guidance and support, ensuring that patients have a comfortable stay during their time in Turkey. Atraxia will accommodate you for 2 nights in a 4 or 5-star hotel, depending on which you have chosen. What we liked about the accommodation was that you can have a partner accompany you for free. It is recommended that you spend at least 3 nights in Turkey, so you will have to add an additional night if you follow this advice. 
A driver will collect you from the airport and you will be taken to your hotel. A Translator is included in the package, which is a great help if you do not speak Turkish or have not visited the country before. All trips between the airport, hotel and clinic are covered.
When arriving at the clinic, you will have a mandatory blood test and meet your team. Then you will have a final consultation with your surgeon. During this consultation, the medical team thoroughly examines the patient's scalp, discusses their expectations and desired outcomes, and provides personalized recommendations.
The Atraxia Clinic facility is designed to provide a comfortable and welcoming environment for patients. The clinic is equipped with the latest technology and adheres to international standards of hygiene and safety. From the reception area to the surgical suites, every aspect of the facility is meticulously maintained to ensure the highest level of patient care. 
Atraxia Clinic Turkey is situated inside a hospital, ensuring sanitation regulations are met. When you arrive at the clinic, you will have a blood test and made comfortable while they wait for the results. You are given a gown for the procedure and will have lunch during the procedure.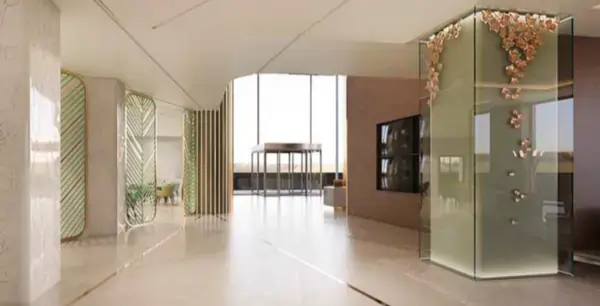 Surgery & Doctor Involvement
At Atraxia Clinic, the surgical procedures are performed by a team of highly skilled and experienced doctors. The clinic employs the latest techniques and technology to ensure the best possible outcomes for their patients. Both surgeons and nurses are part of the operating team. The number of people present will depend on the technique they are using.
Atraxia Hair Transplant Clinic provides comprehensive aftercare instructions and support to ensure a smooth recovery process. The medical team is readily available to address any concerns or questions that may arise post-surgery. 
A PRP treatment is part of the package. This is a treatment that uses blood platelets from the patient's own blood. Using concentrated platelet-rich plasma injected directly into the hair follicles of the patient, PRP treatment stimulates and reactivates weak or dormant hair follicles to grow thicker, healthier hair.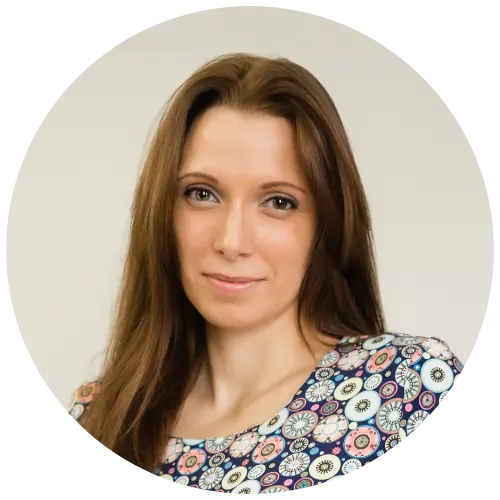 When it comes to hair transplants, expertise and experience are crucial. While Atraxia claims to have a team of highly skilled professionals, there are several other clinics in Turkey with a more established track record. These clinics have been successfully performing hair transplant procedures for a longer period of time, gaining the trust and loyalty of their clients.
It's important to consider the reputation and reviews of a hair transplant clinic before making a decision. Atraxia may have a strong marketing presence, but it's essential to look beyond their claims. Are there any negative reviews or complaints from previous clients? Take the time to thoroughly research and read testimonials to get a better understanding of the clinic's reputation and the experiences of others.
Comparing Atraxia with other hair transplant clinics in Turkey is also a crucial step in making an informed decision. Look for clinics that have a long-standing history of successful procedures and satisfied clients. By comparing multiple options, you can get a better sense of which clinic offers the best combination of expertise, experience, and results.
Get a free hair loss report today and make sure you get fair offers from clinics
What do others think about

Atraxia Clinic?
Tecnifue International Patient Reviews
1.7 out of 5 stars (based on 6 reviews)
Very bad service. They are not professional.
They only waste time. Do not do job properly. They take advantage of the fact that nothing is regulated in Turkey. Kamal the funny guy told me to complain to Turkish health ministry and they will do nothing. It is pathetic.
Very bad service
These people are liars, Doctor Kamal is a liar, the service he did is shameful, he did my crown area hair transplant and did not transplant any hair.
Iam not giving advice to any one who is…
Iam not giving advice to any one who is planing to do hair transplant not to go to this clinic they are really really bad mine is almost 16 months know and its boring they are not good at all wasting of time and money I even make avideo on tiktok so please don't waste your money with this clinic
The most worest clinic ever they don't…
The most worest clinic ever they don't know even how to transplant hair the nurses the doctors are really bad experience staffs just wasting of money and time mine is 13th month but the result is rubbish iwill post it the pic as well after 13th month please any one who want go hair transplant don't chose this clinic and know ihave agarantee certificate but it's better for me to pay and go other professional clinics and iwill make avideo on my tiktok and Instagram every one must deserve good results but this clinic are playing
Atraxia
Atraxia: The Nightmare Clinic
Leave your own Atraxia Turkey review
Get a free hair loss report today
Atraxia
Background Information
Atraxia Clinic Has 15 Dotctors on Staff
Atraxia has 15 doctors on staff, many of whom specialise in hair transplants. We were unable to find their credentials or qualifications, or their experience in hair transplants. Atraxia performs plastic surgery and dentistry as well, so giving us more information on the doctors would have been helpful. We couldn't find any other information on other members of the team.
Before and After Pictures
Atraxia Clinic Hair Transplant Before And After Results
Atraxia Clinic takes pride in showcasing the transformative results achieved through its hair transplant procedures. The clinic maintains a collection of before and after pictures, both on its website and on social media.
Getting a Hair Transplant in Istanbul Was Never Easier
Atraxia Clinic Methods And Treatments
Atraxia Hair Transplant Clinic in Istanbul performs DHI and FUE hair transplants. You can opt for the standard FUE, or upgrade to the Sapphire FUE, which uses a more precise and sharper blade, made from sapphire crystals. The DHI method has proven to provide more natural-looking results in the shortest time. As well as hair transplants, they also provide beard and eyebrow transplants.
In addition to hair transplants, they also do plastic surgery, dentistry and medical aesthetics. They perform root canal treatments, dental implants and cosmetic dentistry, like the Hollywood Smile. Plastic surgery procedures extend to liposuction, tummy tucks, rhinoplasty, breast augmentation and face lifts. 
Medical aesthetics include PRP treatments, Botox and fillers. They also claim to do "test-tube baby" although no further information is provided, other than it being listed.
Atraxia Clinic hair transplant cost and price - What is included in the hair transplant package?
After our initial contact with Atraxia, we were excited to hear more about the packages on offer. Unfortunately, the clinic doesn't give any information until you have given them more personal information. This is unfortunate for people who are exploring the idea of a hair transplant and wish to get more advice about hair transplants and a hair transplant package in Turkey.  
There are some details regarding what the packages include on the website. 
Unlimited amount of grafts
2 nights in a 4 or 5-star hotel, plus a partner
VIP transport from the airport, hotel and hospital
Translation services
Blood tests
Lunch on operation day
Maximum number of grafts + PRP treatment
Medical Bag
Lifetime guarantee authorised by the Turkish Ministry of Health
Be the first to grab our all-new e-book
Before you can truly commit to a hair transplant it is important to understand hair loss. Together with the experts at IdealofMeD, we wrote an e-book explaining everything you need to know about hair loss. From hair loss causes to practical tips on how to deal with hair loss and the best hair loss products.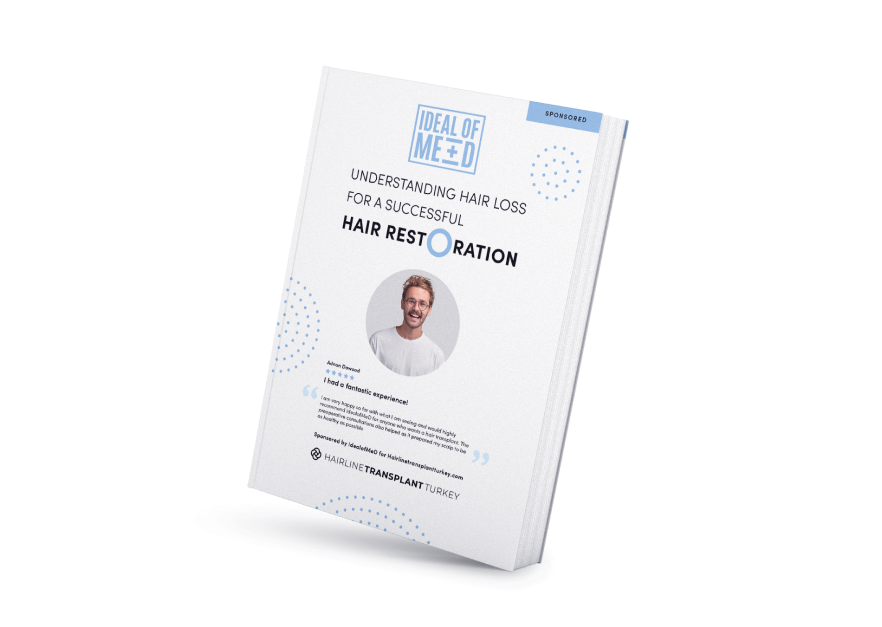 Atraxia is on Instagram, WhatsApp and Facebook.
Yes, the clinic is in a registered hospital.
Yes, by the Turkish Ministry of Health and under the Turkish Health Tourism regulations.
Contact Hairline Transplant Turkey
Our team of experts are always here to help you. You can call us or fill the contact form for any questions about hair transplantation cost or procedure. We are more than happy to assist you. You can also leave your contact information, and we'll give you a call.
Let us answer your questions
Last updated in Nov, 2023