Cygnus Clinic Turkey Reviews
Expert review from Joanna Okedara-Kalu (2023) + Patient reviews collected bi-weekly from:

Cygnus Clinic offers several procedures – from rhinoplasty and liposuction to weight loss surgery and teeth whitening. However, you are more concerned about their hair transplant in Turkey procedures. With no before and after photos or more information about their hair transplantation procedures, can you trust Cygnus Clinic? Are they worth it?

Cygnus Clinic Istanbul Content:
Cygnus Hair Clinic Rating
CYGNUS Clinic Turkey Review Summary
This review was published in September 2023. We have also added user reviews and the possibility for you to leave your review directly. If you wish to engage with former patients of Cygnus Clinic Turkey, share your thoughts on the Hair Back App.
Experience With Cygnus Hair Clinic: First-Hand Encounter
Our first impression of Cygnus Clinic Istanbul was a fairly positive one. Well, besides the fact that we couldn't get them to respond to our chats on WhatsApp.
Cygnus Clinic's website is impressive – great layout, fantastic user interface, and it's in English. They even have a clear section for hair transplants in Turkey, unlike some hair transplant clinics we reviewed in the past (Hermes Clinic).
However, our experience with their customer support left much to be desired. Despite our attempts to contact them via WhatsApp, we received no response. Effective communication is a crucial aspect of any medical service, and this lack of responsiveness raised concerns.
Additionally, while their website prominently features a section dedicated to hair transplants in Turkey, providing some information about the procedure, we found certain details to be lacking.
Unlike some of the clinics we've reviewed in the past, such as IdealofMed or ASMED, there was a lack of in-depth information about their specific pre-operative processes, pricing, and aftercare procedures. This limited transparency could potentially leave prospective patients with unanswered questions and uncertainties about their treatment.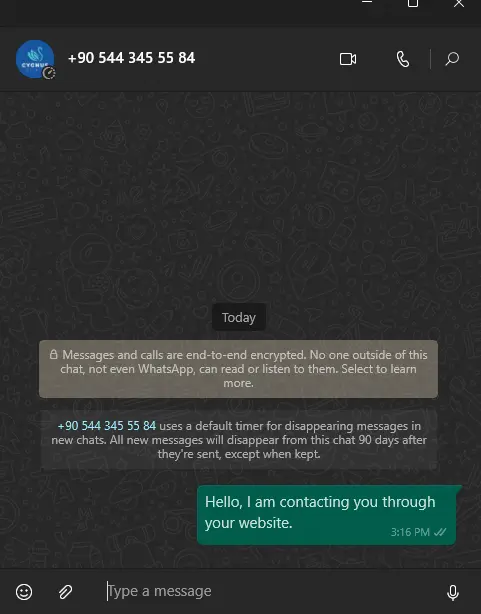 When we filled out the booking form on Cygnus Clinic's website, we expected a quick response, even if it was automated. But, we got nothing. This means their WhatsApp and email are left unattended to – makes you wonder what else they'll fail to attend to.
The Cygnus Clinic booking process looks easy enough, however, we are not sure how long you have to wait before you get a response from someone on their team. So, if you are in a hurry to book your hair transplant appointment, you might just have to wait or look elsewhere for quicker services.
According to our research, Cygnus Hair Transplant Clinic Turkey offers free online consultations. However, we couldn't confirm as there was no response from Cygnus Clinic's team.
Another problem we ran into was finding a clear price list on their website. There was nothing about their hair transplant in Turkey package or hair transplant cost.
Top Rated Clinics in Turkey September, 2023
IdealofMeD
#1 Clinic in Turkey (4.33 / 5.00)
Asmed
#2 Clinic in Turkey (4.20 / 5.00)
Cosmedica
#3 Clinic in Turkey (4.00 / 5.00)
Pre-Operational Consultations
Cygnus Clinic presents a mixed bag when it comes to its pre-operational processes for hair transplant procedures. On the positive side, they do offer free pre-operational consultations, which is a valuable aspect for patients to discuss their concerns and questions before committing to a procedure.
However, we encountered some drawbacks during our investigation.
The lack of a clear travel itinerary before the trip to Turkey can create uncertainty for patients who require a structured timeline for planning their journey and accommodations. This lack of transparency can be a point of concern, as other hair transplant clinics like ASMED offer clear itineraries for patients.
Moreover, while Cygnus Clinic extends the flexibility of rescheduling bookings for free, it remains unclear whether they provide essential guidance on nutrition advice, supplements, or a pre-operational kit, all of which can significantly impact the success of a hair transplant procedure. In comparison, IdealofMed, for example, provides comprehensive support in this regard and offers hair vitamins and supplements.
The truth is, there are just a lot of things we are not clear about with Cygnus Hair Clinic.
Cygnus Hair Clinic's website gave us some details about their arrival and accommodation process. According to the website, Cygnus offers free accommodations and hotel reservations with their partner hotels – Raddison Blu and Bricks Hotel.
However, either they are contradicting themselves, or they are just big on typos, the website also mentions that they offer competitive prices to the best hotels in Istanbul. Like, make up your mind already! Are accommodations free or not?
One thing they seem to be clear about is that they offer free VIP transfers during and after the hair transplant procedure. There is no information about whether you'll get an English-speaking driver or a translator – this would have been nice to know though.
Cygnus Clinic operates in conjunction with various hospitals and medical establishments. While we cannot definitively assert this, there is a possibility that Cygnus Clinic may not possess its surgical facilities and, instead, collaborates with these affiliated hospitals to perform hair transplant procedures.
While Cygnus Clinic proudly displays numerous certificates and licenses on its website, attesting to its accreditation and regulation by the Turkish government, the available information does not shed light on the clinic's additional facilities or equipment beyond this accreditation.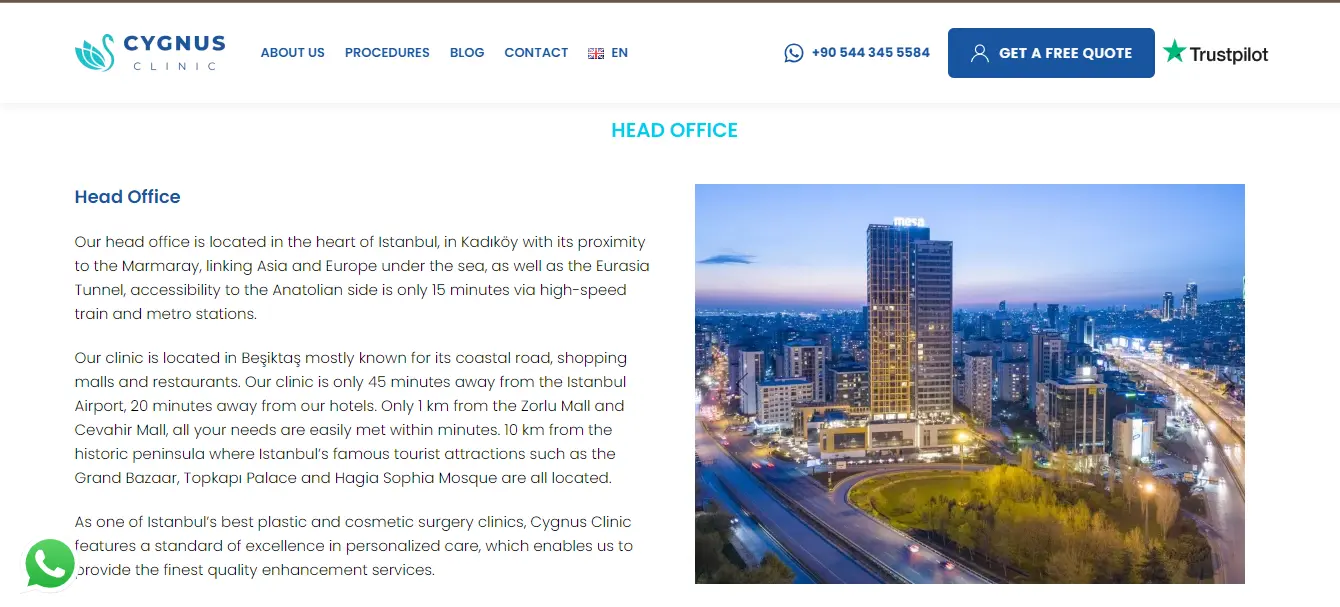 Surgery & Doctor Involvement
Cygnus Hair Clinic Istanbul has a team of contracted doctors and nurses. On their website, there are only two doctors highlighted – Dr. Özgür and Assoc. Prof. Dr. Ömer. However, during our research, we found other members of the medical team.
On their official website, crucial details about Cygnus Clinic's hair transplant after-care procedure remain conspicuously absent. Although their website says they offer a comprehensive aftercare package, it does not say what they offer in detail.
Our research did uncover that Cygnus Hair Clinic extends postoperative consultations for a minimum of 3 months, although we cannot confirm if these consultations are provided free of charge.
What we can ascertain, however, is that Cygnus Clinic does not accommodate overnight stays in the hospital, and the medical team anticipates a complete recovery within a relatively short period of 1 to 2 weeks. This limited information leaves patients to navigate the postoperative phase with less clarity than they might find at other clinics.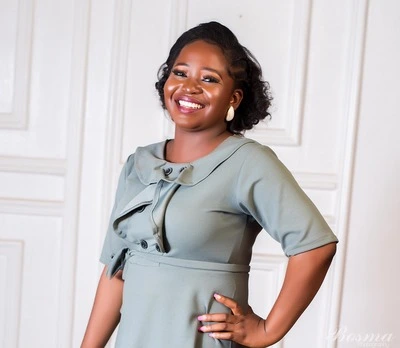 We Rate Cygnus Clinic Turkey
In conclusion, our assessment of Cygnus Clinic Turkey reveals several pros and cons. On the positive side, the clinic boasts an impressive website with an English interface, along with the provision of free pre-operational consultations, and the flexibility to reschedule bookings without additional charges.
However, significant drawbacks mar the overall experience. Cygnus Clinic's lack of transparency in providing a clear itinerary before the trip and the limited information available about their hair transplant after-care process raise concerns.
Moreover, despite displaying numerous certificates and licenses on its website, the clinic's reliance on partner hospitals for surgical facilities introduces an element of uncertainty.
Considering the ambiguities and gaps in information, potential patients may find it challenging to make informed decisions. Therefore, it's advisable to exercise caution and explore hair transplant clinics that offer greater clarity and transparency in their services.
Get a free hair loss report today and make sure you get fair offers from clinics
What do others think about

Cygnus Clinic Turkey?
Cygnus Clinic Patient Reviews
4.9 out of 5 stars (based on 232 reviews)
Cygnus realised my dream
Cygnus realised my dream! I travelled from Italy and I was a little bit scared but everything went perfectly. I underwent abdominoplasty, rectus repair and liposuction 360 and the result was good since the first day. The pain was bearable and I never felt lonely or scary thanks to my translator Zac who was always ready to be helpful for me.
Mi sono affidata alla Cygnus per… rinoplastica
Mi sono affidata alla Cygnus per effettuare il mio intervento di rinoplastica. Soddisfatta al 100% della mia decisione, non potevo scegliere clinica migliore.
Mastopessi e lipo 360
Circa una settimana fa o ho effettuato mastopessi additiva e lipo 360 presso questa clinica.
Salve!!!vorrei raccontare dalla mia…
Salve!!!vorrei raccontare dalla mia esperienza con Cygnus Clinic!!!Ho fatto una liposuzione abdominoplastica e BBL!!!detto vero al inizio ho avuto paura penso che sia normale non essendo al tuo paese ma per ennesima volta mi sono fidata dal mio istinto!!! L'intervento è andato tutto bene (certo c'è da lavorare anche con i massaggi per definire ed eliminare i liquidi) lo staff veramente bravo, il coordinatore sempre a disposizione,il chirurgo Ömer Faruk Koçak mi ha messo al mio aggio !!!Sono veramente contenta del lavoro fatto !!!Grazie a voi è sicuramente ci vedremo ancora !!!
Mi sono fatta una mastoplastica…
Mi sono fatta una mastoplastica additiva e devo dire che è stato tutto meraviglioso, meglio di quanto immaginassi grazie alla Cygnus. Il chirurgo è stato fantastico così come le infermiere.. l'hotel in cui mi hanno fatto alloggiare mi ha fatta sentire come una principessa, era bellissimo ed in qualsiasi momento Leyla e tutto lo staff della clinica erano disponibili per qualsiasi mio dubbio e gentilissimi nei miei confronti.. il mio coordinatore per l'intervento; Berk è stato presente in ogni momento e mi ha aiutata in tutto e per tutto traducendomi ogni cosa, ho molto legato con lui perché è stato presente per ogni difficoltà potessi avere ed è una persona con il cuore d'oro. Non potevo fare scelta migliore per la mastoplastica e raccomanderò a chiunque voglia fare un intervento estetico in futuro di rivolgersi a loro perchè sono i migliori ❤️❤️
Era da molto tempo che pensavo di fare…
Era da molto tempo che pensavo di fare questa operazione finché finalmente ho potuto farla. Il trattamento e l'attenzione della clinica fin dall'inizio sono stati eccellenti, molto attenti e preoccupati per tutto e allo stesso modo dopo l'operazione, in attesa di tutti i miei dubbi e necessità. Grazie all'eccellente chirurgo e all'intero team della clinica, oggi mi sento molto meglio con me stessa e adoro i risultati sul mio corpo.
Professional and fantastic results
Professional and fantastic results. Definitely recommended
Vengo da Napoli ho effettuato una…
Vengo da Napoli ho effettuato una rinoplastica con il dottor Omar Farrukokar, sia Ceren che Berk sono stati disponibili sempre. Per il dottore non ci sono parole per descriverlo di una professionalitá unica lo rifarei altre 1.000 volte. L'hotel stupendo
Fast and pain free
The best part of my experience was being able to go through the surgery and visiting İstanbul at the same time because of the short recovery time.
Rinosettoplastica con Raşit Cevizci
Aspettavo da anni di fare questa operazione, ho desiderato tantissimo avere un naso carino e adatto alla mia faccia. İ chirurghi Italiani non mi convincevano e non riuscivo a trovare quello che facesse per me, poi ho trovato questa clinica su Instagram. Non aspettatevi una struttura vera e propria, si tratta di un'organizzazione che si appoggia a più chirurghi e indirizza il paziente verso quello che fa più al caso suo, dunque anche verso la struttura più indicata al suo tipo di operazione. il mio chirurgo Raşit cevizci è stato professionale, cordiale, simpatico e competente. l'operazione è andata bene, non ho mai avuto dolore, ho versato poco sangue, non ho avuto lividi evidenti ed il gonfiore è durato un giorno e mezzo (il 1⁰ e il 2⁰ giorno post-op). i medicinali mi sono stati dati in una busta al ritorno in hotel dopo l'operazione. ovviamente tolto il cast il naso appare gonfio, non ha l'aspetto definitivo ancora, ma già mi piace tantissimo. il mio naso adesso ha un aspetto naturale, mi vedo proporzionata. in più penso di non aver mai respirato così bene (ho avuto anche la correzione del setto). la mia coordinatrice Ceren è sempre stata disponibile e lo è anche adesso che sono tornata a casa in Italia.
La mia esperienza è stata fantastica da…
La mia esperienza è stata fantastica da piccola desideravo rifarmi il naso e dopo un attenta ricerca ho trovato questa clinica straordinaria.
Esperienza Indimenticabile
Cosa dire, è stata un esperienza meravigliosa e sicuramente indimenticabile! Ho realizzato il mio sogno effettuando rinoplastica e mastoplastica additiva. I miei chirurgi sono stati il Dr. Cevizci e il Dr. Izmirli, due dottori bravissimi e precisi nel loro lavoro che hanno saputo soddisfare a pieno le mie aspettative!! E cosa dire di Cerene, la mia coordinatrice medica che mi ha seguito passo passo e guidata in ogni momento, dall'inizio alla fine del mio percorso, una ragazza bellissima e dolcissima che non smetterò mai di ringraziare. E come non citare Pietro e Marta che sono le persone con cui si decide di intraprendere questo viaggio fornendo ogni singola informazione necessaria. Insomma disponibilità h24, bravura al 100%, Esperienza Indimenticabile! Grazie ancora♥️
Leave your own Cygnus CLINIC review
Get a free hair loss report today
Cygnus Clinic
Background Information
Cygnus Clinic Turkey Medical Team
Cygnus Clinic has a team of contracted medical doctors. We are not sure who heads this team or if they have any in-house medical consultants to attend readily to patients.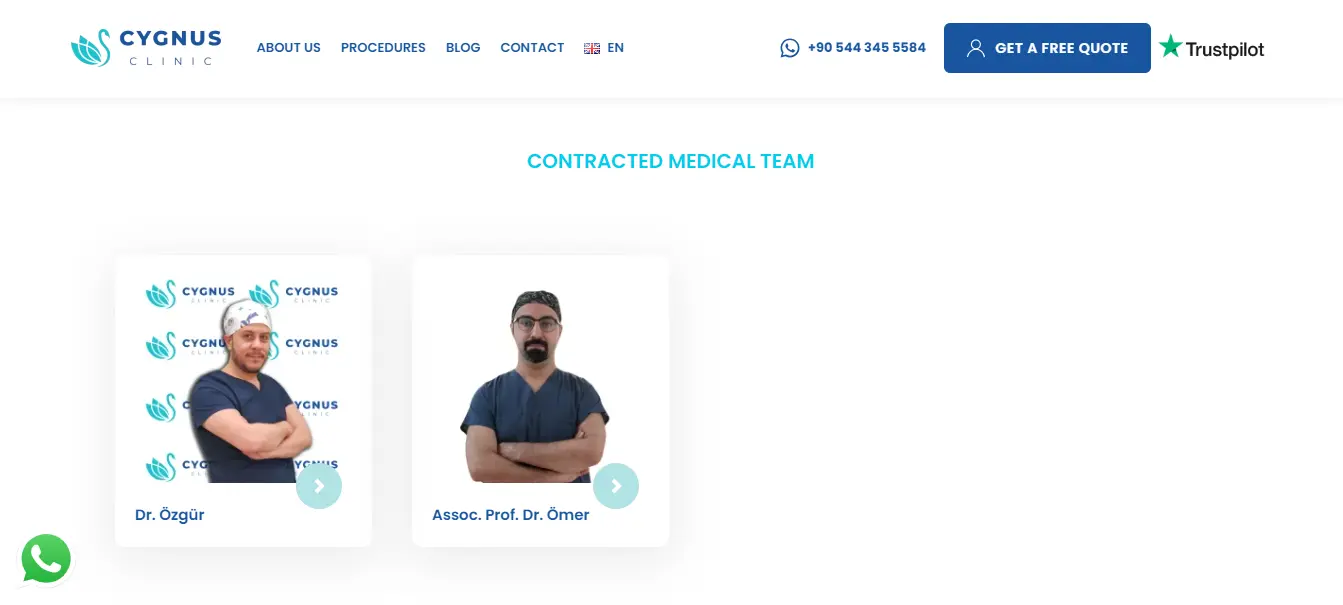 Before and After Pictures
Cygnus Clinic Turkey Before And After Results
While they have photos and videos for other procedures they perform – rhinoplasty, tummy tuck, dental surgery – Cygnus Clinic does not have hair transplant before and after photos on their website or social media pages.
Getting a Hair Transplant in Istanbul Was Never Easier
Cygnus Clinic Hair Transplant Procedures
Cygnus Clinic hair transplant cost and price - What is included in the hair transplant package?
We couldn't find a hair transplant price list on Cygnus Clinic's website or any other review website for that matter. You may just have to book a consultation with their team to find out the hair transplant price.
Be the first to grab our all-new e-book
Before you can truly commit to a hair transplant it is important to understand hair loss. Together with the experts at IdealofMeD, we wrote an e-book explaining everything you need to know about hair loss. From hair loss causes to practical tips on how to deal with hair loss and the best hair loss products.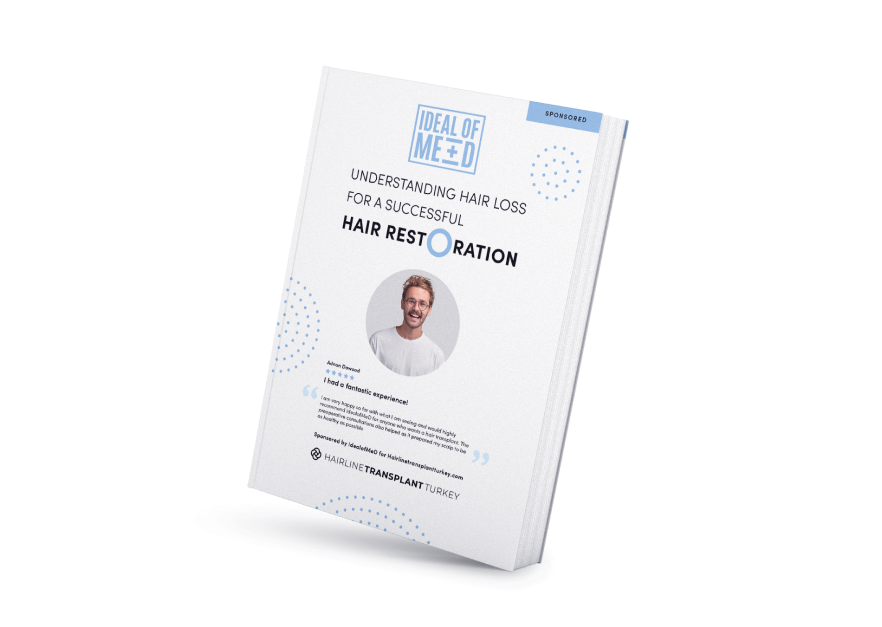 Yes, Cygnus Clinic is on IG. They also have Facebook, TikTok, and LinkedIn accounts
It is not clear if they are performing surgeries in a hospital or not.
Yes, they have an A-License.
Contact Hairline Transplant Turkey
Our team of experts are always here to help you. You can call us or fill the contact form for any questions about hair transplantation cost or procedure. We are more than happy to assist you. You can also leave your contact information, and we'll give you a call.
Let us answer your questions